Search Results for « Avid »
---
Product Search Results: [0]Categories: [1]Companies: [5]News & Guides: [3]Videos: [2]
Writing and Author software allows you to unleash and organize your creative flair to produce books, movie scripts, plays, legal briefs and more that look and feel professional. Enhance your writing ability with the ideas and structure leading…
Posted 6 Jul 2011
Trying To Decide Whether You Need To Get Apple Final Cut Pro X? Reviews Could Help And Here We Look At Just How Useful They Can Be.
Posted 27 Jan 2011
There's great new things to try in Creative Suite 5, the latest in the venerable Creative Suite family from Adobe Software.
Posted 26 Jan 2011
3 Reasons to use Intuit's tax software, TurboTax Premier Edition 2010. View coupons and prices for all Intuit's tax software solutions.
Must watch TV: Examples of Creative Suite 5, Content…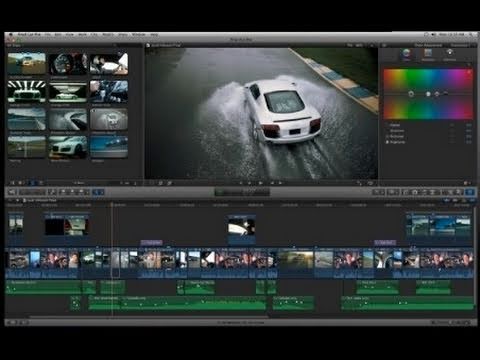 An overview of Final Cut Pro X.