Search Results for « Cyberdefender »
---
Product Search Results: [3]Companies: [1]News & Guides: [3]Videos: [3]
The CyberDefender Early Detection will protect PCs against security threats by working early to discover infections that other security systems may miss. The system will not only work fast to stop attacks,…
CyberDefender Early Detection Center protects against spyware, viruses, malware, adware, phishing scams and dangerous spam. This inclusive Internet security suite provides rapid detection and protection…
Registry errors could be crippling your computer. CyberDefender Registry Cleaner is a fast, effective tool that detects, list and cleans these errors. With 24/7 support with an excellent reputation, it…
Software.com currently sells all 4 downloads from CyberDefender. Software.com Labs has tested and reviewed the leading downloads from CyberDefender including: CyberDefender Registry Cleaner, CyberDefender Early Detection and CyberDefender Early Detection Center 2.0 . The…
Posted 5 Jun 2011
Want to know why registry cleaning software is so popular? The benefits lie on the hand
Posted 26 May 2011
If you are not sure you need to do a registry cleanup, this guide will help you understand what problems it may solve and whether it is a good option…
Posted 5 Jun 2011
An overview of what to look for on a computer with registry problems, and when to use registry fixer software.
Christian Dörr http://www.youtube.com/watch?v=cqBr-kU46UA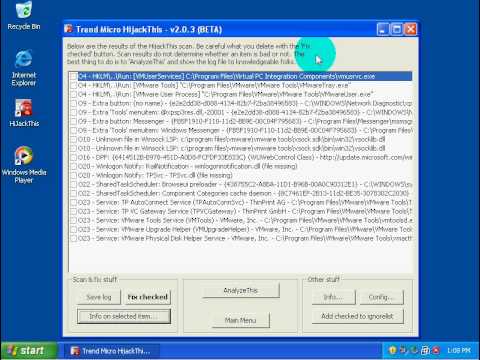 An overview of the Windows Registry
Registry Fixer Software