Search Results for « Empty recycle bin »
---
Product Search Results: [0]News & Guides: [3]Videos: [3]
Posted 12 Jun 2011
Most of us at some stage have had to ask "what will make my computer faster"? This step-by-step guide will help put you on the right path for PC speed.
Posted 16 May 2011
This Simple Guide Will Help You Understand What You Can Do To Get, And Keep, A Faster Computer.
Posted 5 May 2011
Not Really Sure What Affect Your Daily Tasks Have On PC Speed? Here We Look At Some Of The Most Common Factors That Slow Things Down.
Maintenance Tips for Speeding up your PC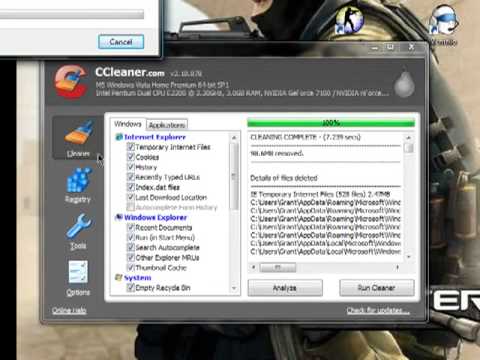 A look at how CCleaner can increase PC speed.
A video guide to PC speed options.