Search Results for « Imtoo »
---
Product Search Results: [3]Categories: [1]Companies: [1]News & Guides: [1]Videos: [1]
With the ImToo Windows Mobile Ringtone Maker, users can convert audio and video formats, including MPEG, AVI, DivX, WMV, AVCHD, RM, MOV, 3GP and more, into ringtones for Windows mobile devices. Additionally,…
The ImToo Ringtone Maker Mac will allow you to make customised ringtones that will be compatible with any of the major phone brands. With this software you will no longer need to buy ringtones, but instead…
ImTOO Ringtone Maker can help users to convert their favourite audio and video files into ringtones. Many ringtone formats are supported by this software, including MP3, AMR and WAV, as well as many others.…
DVD Rippers convert content from DVDs to hard disk drives or other storage devices. Uses of DVD Rippers include transferring video to different formats, backing up DVD content and converting video to be able to play it back on notebooks,…
ImToo has 145 downloads available on Software.com. The 2014 range continues their prominence in Audio & Music, DVD Burner, Games and Mobile software. All downloads from ImToo are listed below.
Posted 10 Feb 2011
A Guide To Software That Will Convert PDF To Word. Compare Prices & Discounts At Software.com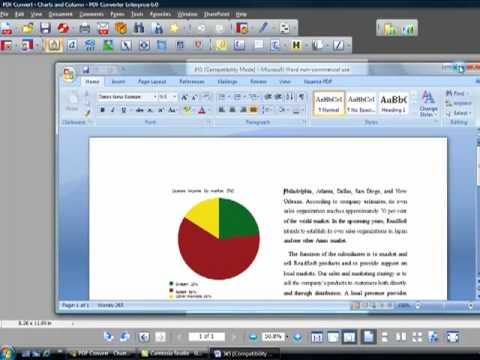 Tutorial for converting PDF documents to Word, provided…