Search Results for « Operating systems virtualization »
---
Product Search Results: [1]Categories: [3]News & Guides: [2]Videos: [1]
Symantec System Recovery 2011 Virtual Edition delivers fast and reliable system recovery to help you minimize downtime and meet recovery time objectives with confidence. Quickly restore virtual systems…
Adobe Systems Incorporated offers business, creative, and mobile software solutions that revolutionize how the world engages with ideas and information. Adobe customers include enterprises, knowledge workers, creatives and designers, OEM partners,…
With Windows 7, customers will have access to the broadest array of software and hardware options the industry has to offer, and Microsoft is committed to delivering tools and support that enhance software compatibility as well as ease deployment…
Operating System software, otherwise known as your OS, is the underlying core software for your computer that allows, directs and improves PC operation. Software.com Labs has tested and reviewed the latest and most popular operating systems…
Posted 27 Jan 2011
A guide to the many Black Friday software discounts available.
Posted 16 May 2011
This Simple Guide Will Help You Understand What You Can Do To Get, And Keep, A Faster Computer.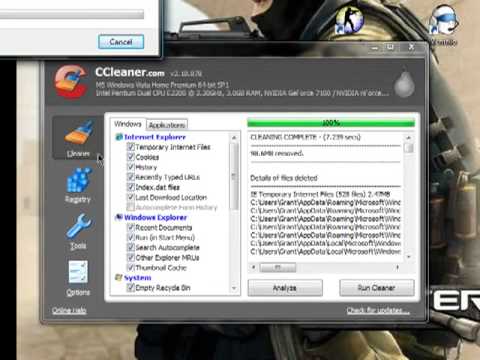 A look at how CCleaner can increase PC speed.