Search Results for « Paint »
---
Product Search Results: [3]Categories: [3]Companies: [5]News & Guides: [4]Videos: [1]
YouPaint is here to help you take full advantage of the touch interface on your PC. If you have a touch sensitive display on your Windows computer, then this Cyberlink software suite will help you use…
Graphic Design Software such as the varied and powerful product range from Adobe, provide all the professional and creative tools you need for drawing, logos, page layout, image design and editing, illustration, painting, photo editing, web…
Learn to Paint Software like Kid Pix Deluxe Home Edition gives your little artist a limitless environment full of fun features in which they can express their creative energy, drawing, designing, developing logic and learning valuable skills…
Photo software allows you to create great photos from the pictures you take with image correcting, effects, resizing, organizing, stitching and many other options. Leading and respected publishers like Adobe, Corel and Serif have made uploading…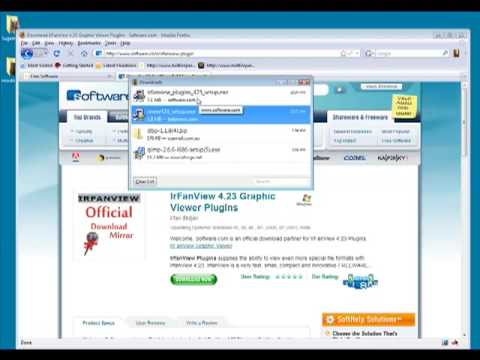 A Guide to Installing IrfanView and it's Plugins.