Search Results for « Radio »
---
Product Search Results: [2]Companies: [4]News & Guides: [1]Videos: [1]
The Music Maker Premium package gives you access to an enormous catalogue of sounds and all the editing tools you will need to build beats, compose tunes and forge your musical career, complete with support…
The Magix MP3 Maker Deluxe brings together excellent sound quality, high speed search functions and straightforward tools to maximise your music experience. With the ability to organise tracks, search…
Posted 27 Jan 2011
A look at the features and functions of Screaming Bee's MorphVOX Pro.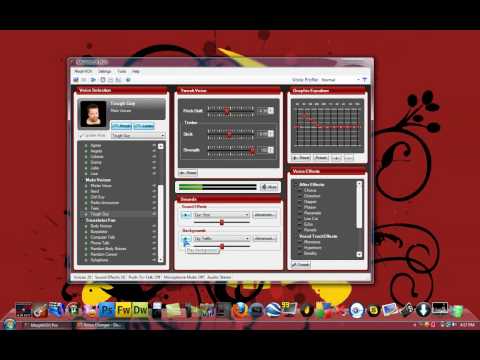 Tutorial for MorphVOX Pro.