Search Results for « Screaming bee »
---
Product Search Results: [1]Companies: [1]News & Guides: [1]Videos: [1]
MorphVOX Pro takes voice changing to a new level. With high-quality voice morphing and ultra-quiet background suppression, this voice changer will transform your voice in online games and instant messaging.…
Welcome to the 2014 range of software from Screaming Bee. Expert reviews and exclusive pricing is available for the 1 product from Screaming Bee. Select from the full list below.
Posted 27 Jan 2011
A look at the features and functions of Screaming Bee's MorphVOX Pro.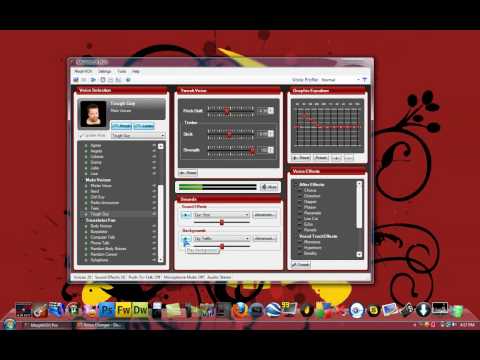 Tutorial for MorphVOX Pro.