Search Results for « Serif »
---
Product Search Results: [3]Categories: [5]Companies: [1]News & Guides: [8]Videos: [4]
Photoplus Starter has been developed by Serif to give you the same kind of editing and image manipulation tools you would expect to find on big name software packages, but in a budget package. You can…
The new DrawPlus Starter from Serif is an incredibly easy to use package, which allows you to create professional looking graphics, drawings, animations and more without any prior knowledge of using this…
Photo Projects:Enhance Your Photos For Sharing We all take hundreds of photos, and it's sometimes hard to know what to do with them. Serif Photo Projects is a stunning collection of templates and…
Serif manufacture a wide range of digital imaging, video editing, font management, and desktop publishing applications. Designed for both the professional and non-professional user, their software is both user-friendly and relatively powerful, offering great options for…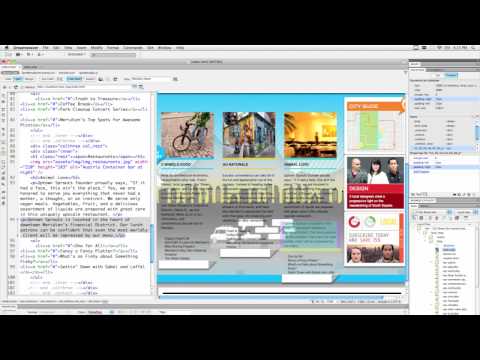 Adobe Dreamweaver top three features.

A look at comparing pictures side-by-side with XnView
Using website design templates in Dreamweaver is easier…
A Microsoft Expression Web Tutorial