Search Results for « Serif »
---
Product Search Results: [3]Categories: [5]Companies: [1]News & Guides: [8]Videos: [4]
The newest version of MoviePlus is all about sharing the videos you produce and not letting them go stale and unloved on your hard drive. You can burn HD Blu Rays of your work, upload videos straight…
MoviePlus X6 Directors Guide Make great movies with MoviePlus X6! Whether you are new to MoviePlus or a seasoned filmmaker, the MoviePlus X6 Director's Guide helps you get the best out of MoviePlus…
MoviePlus X6 User Guide All the help you need to create great movies The User Guide contains over 220 pages of help and walks you through everything you need to know about getting started with MoviePlus…
Serif manufacture a wide range of digital imaging, video editing, font management, and desktop publishing applications. Designed for both the professional and non-professional user, their software is both user-friendly and relatively powerful, offering great options for…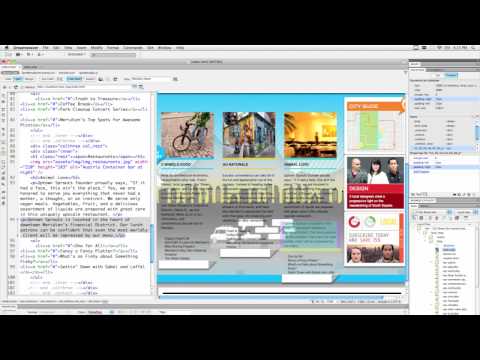 Adobe Dreamweaver top three features.

A look at comparing pictures side-by-side with XnView
Using website design templates in Dreamweaver is easier…
A Microsoft Expression Web Tutorial