Search Results for « Spam arrest »
---
Product Search Results: [1]Categories: [1]Companies: [1]News & Guides: [2]Videos: [2]
In this digital age, spam in your email inboxes seems like an inevitable part of life, but it need not be so. Spam Arrest is a dedicated piece of software which protects your email programme from unauthorised…
Anti Spam software stops the numerous forms of spam infiltrating your computer and flooding your system with unwanted advertisements and notifications via email, instant messages, social networks and downloads. Whether you need specialized…
As at March, Spam Arrest has 1 product available. Top downloads include Spam Arrest. Read on!
Posted 30 May 2011
This Guide Outlines The Differences Between Free And Paid Anti Spam Software To Help Find Options For Any Budget.
Posted 27 Jun 2011
Learn The Key Differences Between Anti Spam & Anti Virus Software With This Useful Guide.
Spam and viruses can be avoided.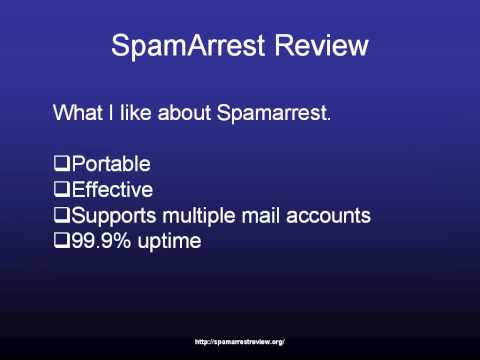 A review of anti spam software Spam Arrest