Search Results for « Spreadsheet »
---
Product Search Results: [3]Categories: [3]Companies: [2]News & Guides: [9]Videos: [5]
WordPerfect is a word processing package that is now owned by Corel. It incorporates new and innovative features to help you create word processing documents such as letters, spreadsheets and presentations.…
WordPerfect Home and Student by Corel is the ideal office suite for home and school. Use it to create professional-looking documents, presentations and slideshows and to file and organise information.…
An alternative to the world of Microsoft, the Corel Home Office suite offers a sleek and modern package for both the casual and professional user. Its simple yet slick user interface is easy to learn…
Document management applications and Office Suites for Mac OS X to help you write documents, presentations and spreadsheets. These products will also help you convert, optimize and manage documents in various formats.
Whether you are the CEO of a major bank or just starting high school, Office Suites such as Microsoft Office and its applications for word processing, spreadsheets, presentations, communication help and organization is an essential component…
PDF Creators and Converters allow you to easily create PDF documents or to convert existing documents and spreadsheets into PDF files. With a leading product like Acrobat Reader by Adobe, accessing, managing and distributing PDF files becomes…
Offering applications and software suites ranging from children's encyclopedias to detailed PC scanning and optimization tools, Avanquest are one of the computer world's most varied and appreciated software manufacturers. With a variety of tools, applications, and…
As at March, Resolver Systems sells 1 download on Software.com. Currently the top selling titles are: Resolver One Spreadsheet. Choose a product for pricing, reviews & product descriptions.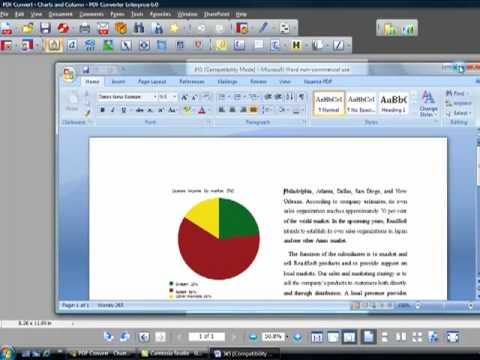 Tutorial for converting PDF documents to Word, provided…
An introduction to the Acrobat X range, provided by…
Tutorial: How to use Windows Live SkyDrive
How Microsoft Office 365 Helps Small Businesses