Search Results for « Voice software »
---
Product Search Results: [0]Categories: [20]Companies: [1]News & Guides: [3]Videos: [2]
As at March, Sayvoice Software sells 1 title available on Software.com. The 2014 range continues their prominence in Desktop Utilities software. Select a product for reviews and price details.
Posted 27 Jan 2011
A look at the features and functions of Screaming Bee's MorphVOX Pro.
Posted 27 Jan 2011
A guide to the features and benefits of using Dragon Naturally Speaking voice recognition software.
Posted 10 Jul 2011
The Latest Developments For Facebook Has Seen Skype Develop Video Chat Features For The Social Media Network. Here We Look At The Pros And Cons Of Skype…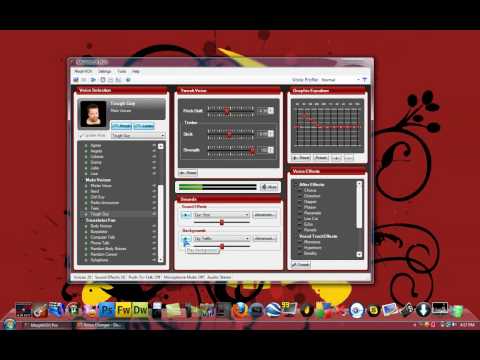 Tutorial for MorphVOX Pro.
Join the social media evolution with Skype and Skype…